Commercial Espresso Parts
La Marzocco Linea Electrical System and Pump
---
<< Back To Linea Classic - FB-70 Parts

There are three different versions of control boxes that have been used with the La Marzocco. Until approximately 1990 there was a Non-Mask Control box. It has 8 pin connectors and colored ribbon cables. Until approximately 1995 the Mask control box was in use. It has 10 pin connectors and grey ribbon cables. After 1995 the Wizard control box was introduced. It has 16 pin connectors and grey ribbon cables.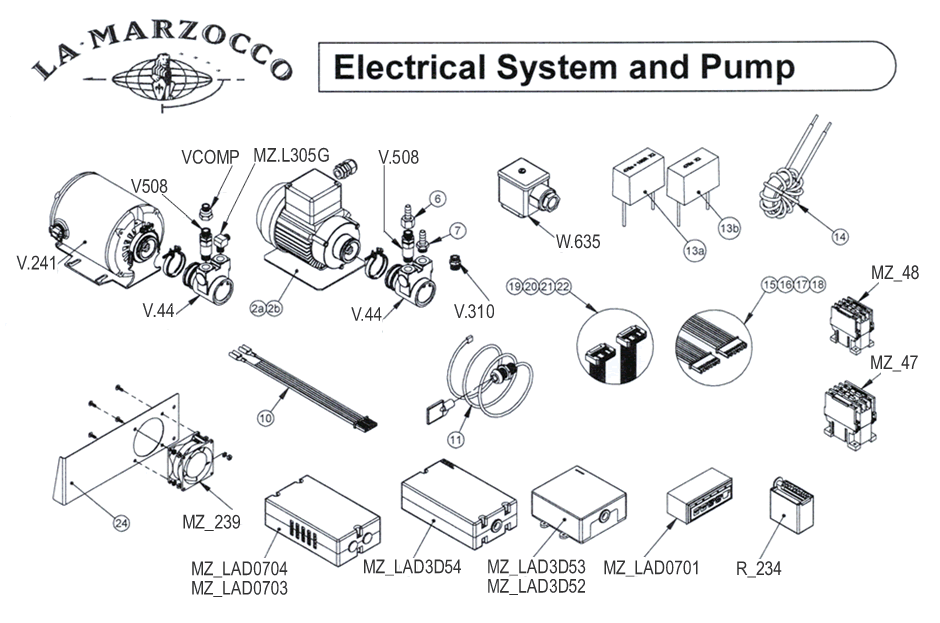 Click to View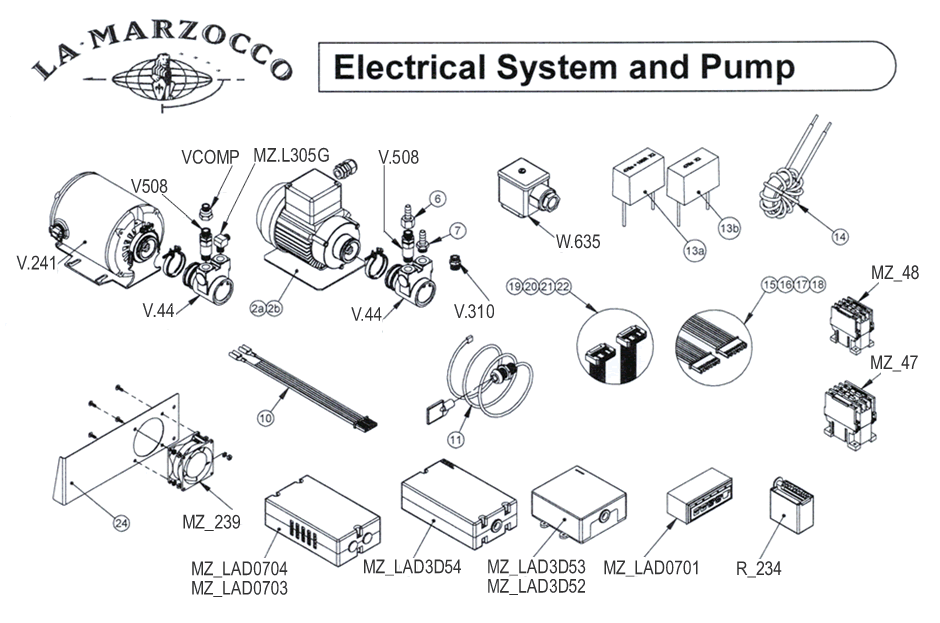 Showing 1 - 33 of 33 products
Browse Commercial
Filters
Established in 1993
With nearly 30 years in the industry, Espresso Parts supplies cafe owners, baristas, and home brewers with the best products and real-world experience available. We are a dynamic team with the sole purpose of providing the best customer service experience.
Better. Easier. Faster.
Our experts are ready to serve up everything you need to get brewing. We'll get you all the cafe equipment and espresso parts you need, fast!
Espresso Parts Guarantee
We don't just claim our products are better - we back it up. If your coffee and espresso products aren't absolutely perfect, call us and we'll make it right. Our team is standing by to make sure you have exactly what you need.