BARISTA BASICS TAMPERS FROM ESPRESSO PARTS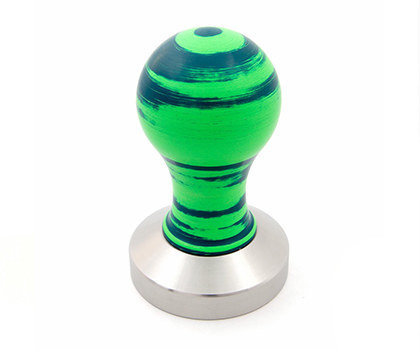 Baristas understand the importance of a good tamper. Consistent tamping is one of the most important parts of pulling the best shot of espresso possible. It doesn't matter how much you adjust the grind, time your pull or weigh your shots; if you don't tamp evenly, with consistent levels of pressure, you're introducing a variable into the process that will change all of the other elements you test.
Getting consistent with the pressure of your tamps just takes practice, but getting an even tamp can be impossible if you're using broken or sub-par tools. A bad tamper can lead to uneven extraction and channeling, which can ruin the cleanliness of your workstation, as well as the taste of your shot. If your tamper isn't built for quality and durability, then your shots will diminish as your tamper does.
Espresso Parts carries tampers designed by those who know the art of pulling shots best: baristas. Taking both design and ergonomics into account, the tampers from Barista Basics help to ensure even tamps consistently so that you don't have to lose your flow. Grind the beans, tamp and pull the shot without stopping to put extra effort into a process that should become second nature.
It's also important to consider tamping mats, as tamping directly on countertops can damage the surface, the portafilter or both. Barista Basics tamping mats help to prolong the life of your portafilters, your working surface and prevent slipping. The tamping mat also catches the extra grounds from the edges of the portafilter. This is why Barista Basics designed mats with raised edges to keep the grounds on the mat and off your countertop.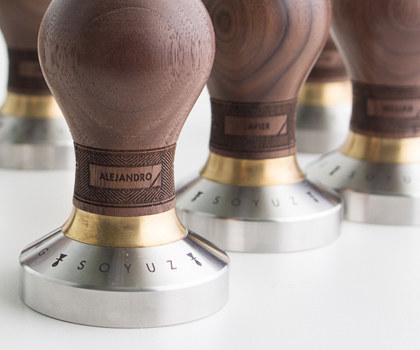 Want to have a tamper custom designed to fit your personal style? Espresso Parts can create custom tampers to match your personality! Just send your request and artwork to info@espressoparts.com, with the subject line "Custom Tamper Request". Upon receiving your email, we will contact you to walk through the customization process and provide a quote as soon as possible. You can download this customization spec sheet to help you visualize your design ideas before sending your request.
For Barista Basics tampers and tamping mats from Espresso Parts, click here.