To us, coffee isn't just a drink—it's a way of life. Whether you're opening a brand-new cafe, running a high-volume coffeehouse or roastery, or simply wanting to add espresso service to your current retail gig, you need an espresso machine that can reliably whip up exceptional coffee—even at high volumes. 
That's why we've done some deep-digging research to find the best performing and most reliable espresso machines on the market today. No matter what your espresso needs, we've found a machine to help you easily and quickly deliver an unrivaled cup, every time.
8 Best Commercial Espresso Machines by Category
1. Best Commercial Machine for High Volume: Synesso MVP Hydra - 3 Group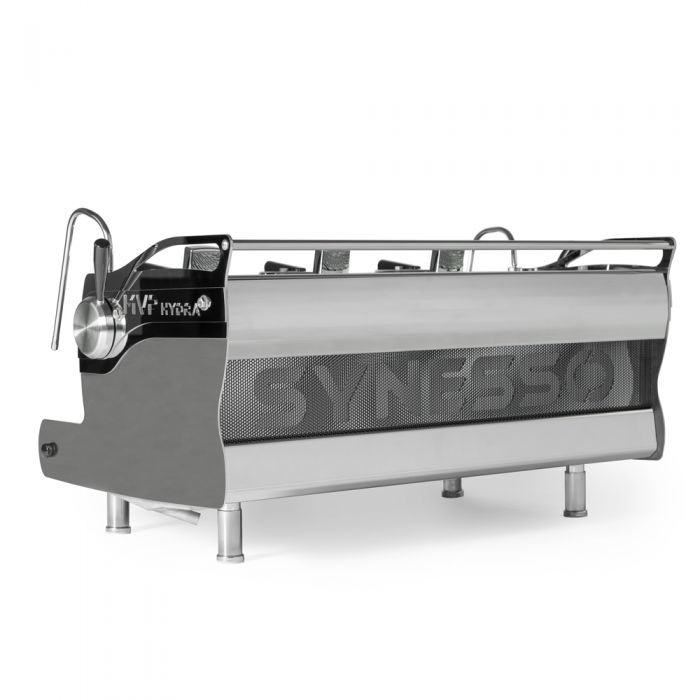 When you're responsible for serving the masses their daily caffeine, you need a workhorse of a machine that you can rely on for quality and repeatability.
When you choose the Synesso MVP Hydra - 3 Group, that's exactly what you get. Engineered with elite craftsmanship, this machine boasts Synesso's patent pending MVP technology that makes it a must for busy cafes, allowing you to program and save recipe parameters -- including the ability to set stages to maximize the acids, sugars, and texture of your coffees -- and repeat them continuously for a perfectly matched brew and ultimate control.
Even manual settings are a cinch for this machine—each of the three universal group heads on the MVP can be set to manual mode, manual programme mode, or volumetric mode to suit any user. With new standard timer displays and water count control, the MVP Hydra lets you calibrate your coffee recipes to your exact specifications—instead of choosing between control and repeatability, you get it all from one impressive machine.
2. Best Luxury Machine: Victoria Arduino Black Eagle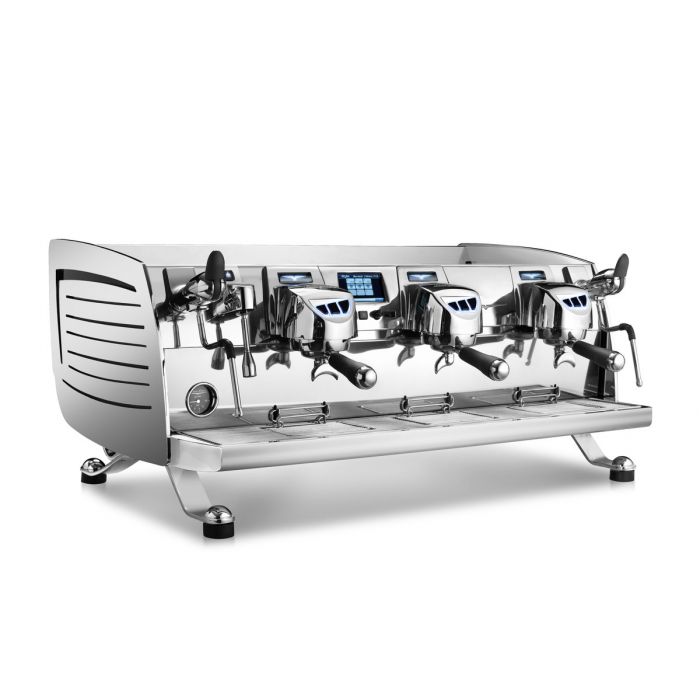 It's no wonder the Black Eagle was chosen as the official espresso machine for the World Barista Championship 2015 to 2017 and has been the official WBC espresso machine since 2015. This blue-ribbon winner—from esteemed Nuova Simonelli—will change the way you make and serve coffee.
It's all thanks to the highly elite technology powering this machine. The gravimetric system utilizes smart software to consistently pour the exact right amount of liquid for full control—any differences between one cup and the next are eliminated. The T3 technology lets baristas set three unique temperatures for the brewing group, water infusion, and steam, resulting in complete thermal stability in control. This combination of volumetrics and thermal stability lets baristas enhance the aromas and features of each coffee type, and makes having to accommodate various recipes a breeze—even when you're at your busiest. 
For speciality coffee shops and professional baristas who truly see each cup as an experience, Victoria Arduino's Black Eagle is the top-tier choice for a perfectly poured cup, every single time.
3. Best Machine for the Value: La Marzocco Linea 2 Group EE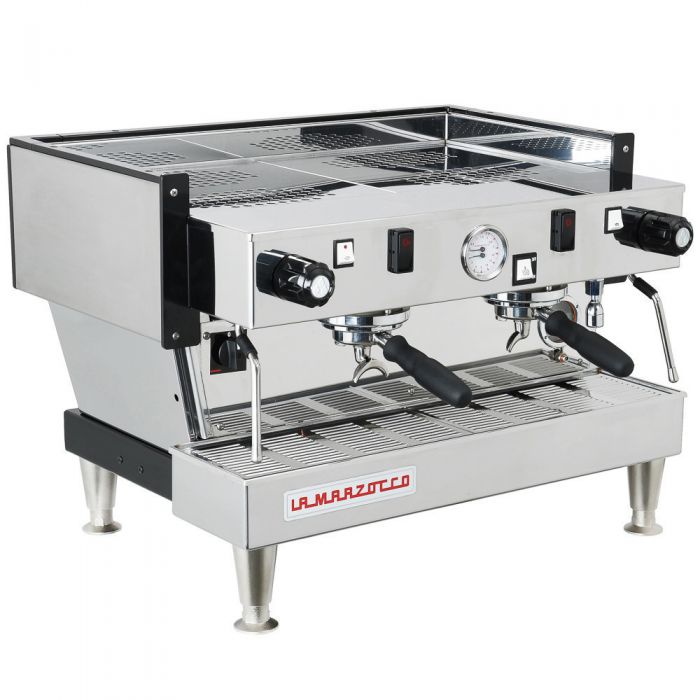 When you're on a budget, you need a machine that's simple and reliable, without sacrificing performance. With sturdy engineering and complete reliability, this semi-automatic La Marzocco espresso machine is a trusted classic that you can depend on day after day.
Featuring dual-boiler technology and saturated brewing groups, the Linea ensures thermal control and maximum steam capacity for a perfectly matched coffee experience every time—even in busy settings. With robust craftsmanship and a clean, minimalist design, the Linea is as easy to operate as a home espresso machine, making it user friendly for baristas of all backgrounds. Best of all, this tried-and-true classic is budget friendly. So whether you're a small cafe or just testing the waters of coffee service in your retail space, the Linea is a wise choice for the financially minded.
4. Best Machine for a Small Space: La Marzocco Linea 1 Group AV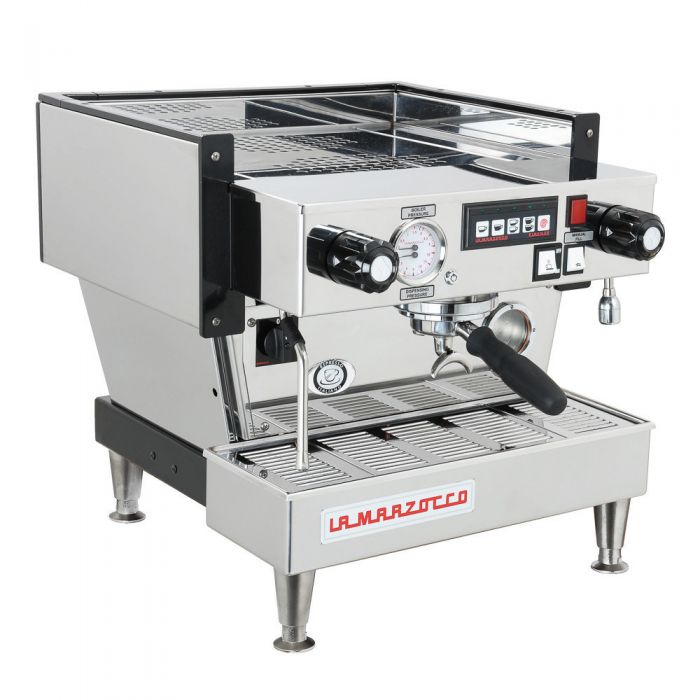 Short on space? The slim profile of the La Marzocco Linea is the perfect choice for any espresso-serving venue that lacks the space necessary for a wider, roomier machine. Even if you've got room to grow but want a machine that's light and more easily portable, this sleek machine is for you.
There's no sacrificing performance with the sleek La Marzocco Linea. With double stainless steel boilers for high volume output, saturated groups designed for thermal stability, and stainless steel steam wands for consistent steaming power, this small powerhouse truly packs a punch. Backed by a 21-point bench test and generous warranty, the modest Linea proves that the trusted La Marzocco name can design machines to suit every need.
5. Best Machine for the Technical Barista: Slayer 2 Group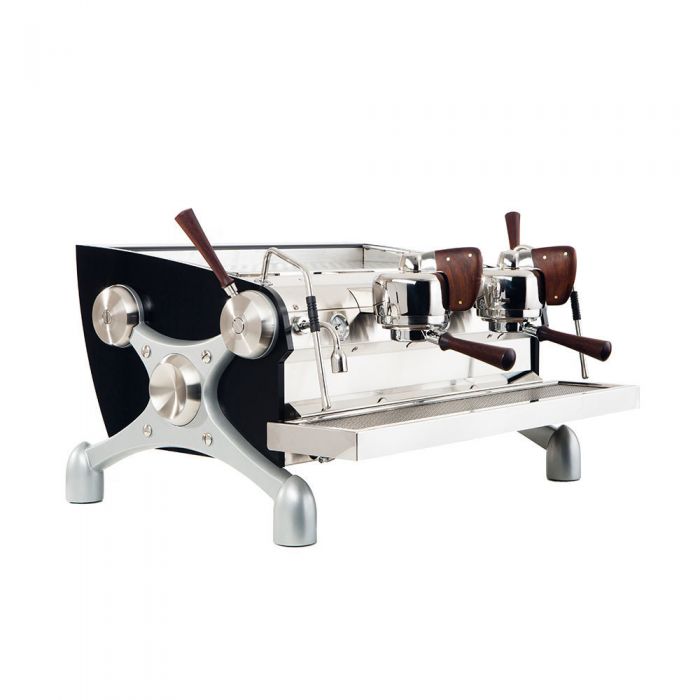 For some, coffee is a drink. For others, it's an art and a way of life. The Slayer 2 Group espresso machine is for the latter group—novices need not apply!
Simply put, the Slayer creates an unrivaled espresso experience. Specifically designed for unique flavor profiling in mind, the Slayer incorporates minute temperature, time, and flow rate adjustability that allows baristas to pull complex and specific flavor combinations. With a long, low-pressure preinfusion stage and ultra-fine grind settings, the Slayer opens the door for fine-tuning and exploring an endless range of flavors. This unmatched level of control, along with superior craftsmanship and an esteemed brand name, make the Slayer a winning choice as the newest addition to your coffee house or roastery.
6. Best Vintage Machine: Athena 2 Group Leva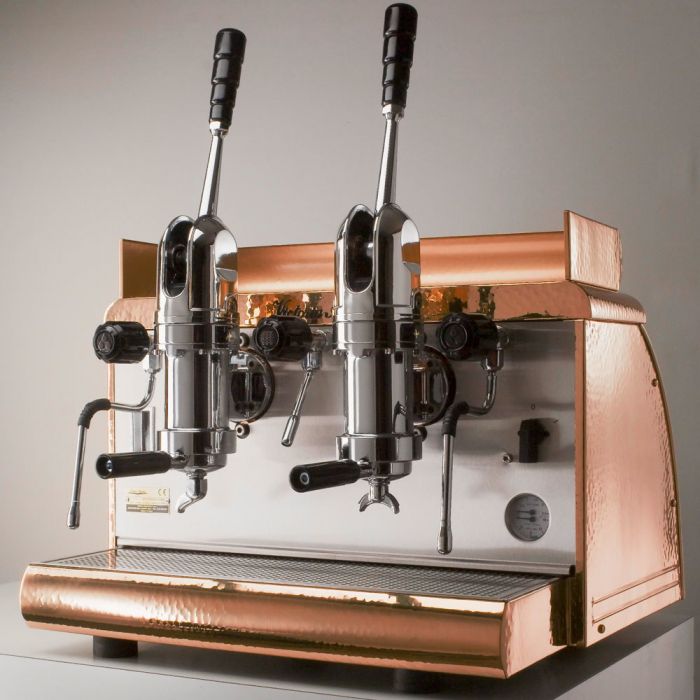 Designed to honor the ancient roots of espresso tradition, the Athena embraces the simplicity and vintage charm of early coffee making. Hearkening back to post WWII days when Victoria Arduinos lever espresso machines were introduced, the Athena features a manual lever mechanism to honor the simple craftsmanship and old-world charm of bygone days. 
The simple design makes this machine intuitive and easy to master, with manual reliability and durability that users have grown to love for its ritualistic appeal. The lever delivery allows manual pre-infusion, resulting in a bespoke espresso experience for each customer. The Athena 2- Group Leva features a unique copper and chrome exterior that was hand-hammered by expert craftsmen, and this sense of distinctive excellence is reflected in each cup it brews.
7. Best Machine for Retailers Wanting to Add Coffee Service: Nuova Simonelli Appia II Compact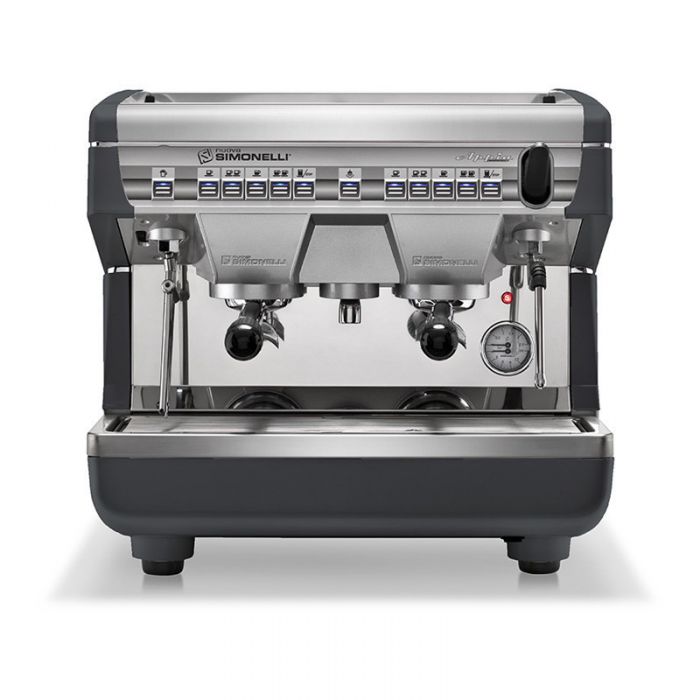 While we proudly champion the very best espresso makers on the market, we know that there are machines designed to suit every need—including simpler machines that don't need to be highly technical. 
If you're looking to add espresso service to your already-busy retail space, the Appia II Compact Semi has got you covered. At only 55 centimeters in width, it won't crowd your countertop, so you can whip up espresso drinks in virtually any setting. Because it's so simple to operate, it won't waste valuable time spent on customer service—even the greenest of baristas can quickly master the Appia II. This user-friendly, semi automatic machine offers the best of a bigger Athena model, with automatic dosing and a Soft Infusion System for complete control of the extracting time of different blends. With automatic backflushing, raised group heads, and optional autosteam, your customers will be cozying up with their cappuccinos and never wanting to leave your retail space.
8. Best Machine for Offices: Oscar II Direct Connect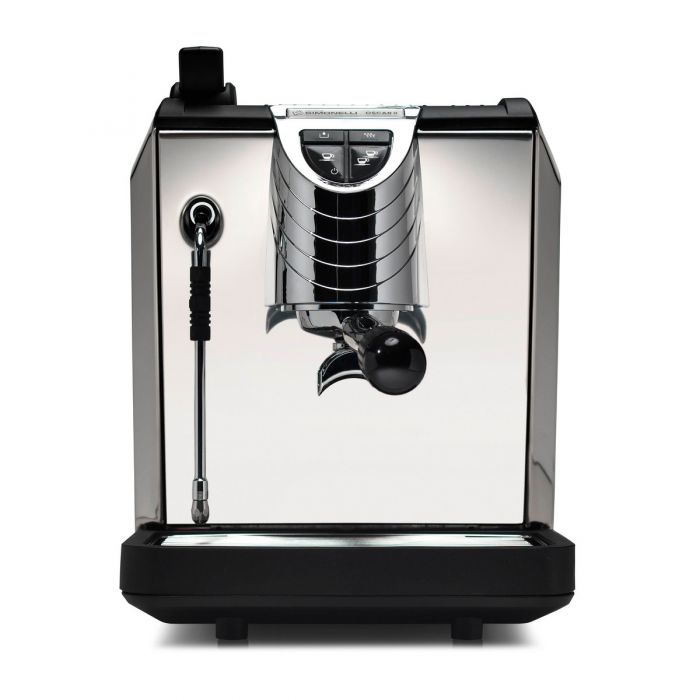 Desktops, laptops, scanners and copiers—who needs yet another bulky appliance in the already-crowded office? Yet when it comes to the Oscar II Direct Connect, you won't have any regrets about adding another machine to the mix—especially this easy-to-use espresso machine. 
Designed with a simple two-button interface and manual lever configuration, it's as easy to use as a home espresso machine, so even the least tech-savvy of the office will be pulling shots in no time. 
Breakdown of the Top Espresso Machines
| | | |
| --- | --- | --- |
| Category | Machine | Price |
| Best high-volume machine | | $21,200 |
| Best luxury machine | | $21,600 |
| Best machine for the value | | $10,300 |
| Best machine for small spaces | | $10,000 |
| Best machine for the technical barista | | $18,610 |
| Best vintage machine | | $8,325 |
| Best Machine for retailers wanting to add coffee service | | $5,445 |
| Best machine for offices | | $1,620 |
Wrapping Up
No matter what the needs of your coffee-serving establishment, you can feel confident that with any of these espresso machines, you'll have the quality craftsmanship and superior performance that will make your job easier—and your customers happier, too. 
We know that making a decision on the type of equipment can be a daunting task. We are here to listen to your needs and help you make the best decision for your business. Please call us at (800)459-5594 or complete the form below and we will respond on the same day.