HOW TO TROUBLESHOOT NO STEAM IN THE ESPRESSO MACHINE STEAM WAND?
1. Has your machine had time to heat up from cold? Some commercial espresso machines can take up to 20 minutes to produce steam.
2. Can you feel any heat coming from the boiler? If the answer is no then the boiler is the issue. If not then, carefully depress the stud that extends out from the top of the anti-syphon valve with a screwdriver. Does steam shoot out? That will confirm your gauge is working.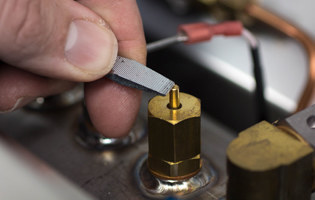 3. Check the resettable thermostat on the steam boiler. A quick poke of the reset button will confirm if it's been tripped or not. The most common point of failure is the pressurestat. It's a wear item that will need to be replaced every few years at the least. If you haven't replaced your pressurestat recently, it may be the best place to start.
4. Check the heating element. Use your multimeter to make sure you have power going to the element, and there isn't continuity to ground.
5. Are you sure that steam gauge is working correctly? The gauge is not working properly. You'll need to replace it.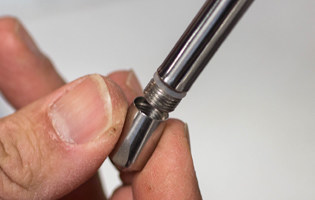 6. Does your gauge show pressure? If the answer is yes it is time to check the steam tips. Milk buildup can clog the small holes that the steam tips use to release steam. You can take the tip off and turn on the valve. If steam releases, it is time to clean or replace your steam wand tip.