Details
This is a special order item and will ship separately. Please allow 6 - 10 business days (typically) for the item to be processed prior to shipping.

This kit replaces part #34-200-114 from the Rancilio Epoca E-1 versions post-2007 models. For the older, pre-2007 Epoca models, do not order this kit.
Part #: 99KIT-THERMISTOR.
Thermistor Retro-Fit Kit Includes;
How to Replace;
Step 1.) Remove the existing transducer from the machine (not the pipe, just the transducer). This will leave you with an open pipe end.
Step 2.) Remove the anti-siphon valve (Part R_415 - not included - the brass part on the right side of the boiler as you face the front with the little pin sticking out and a c-clip on top of it) from the boiler.
Step 3.) Now thread the adapter nut (part R_1282) and anti-siphon valve together using the two copper gaskets (part F_201). The two copper gaskets are used in between the anti-siphon valve and the adapter fitting (no gasket is required in between the assembled parts and the boiler).
Step 4.) Thread the anti-siphon/adapter assembly onto the open pipe end where the transducer was.
Step 5.) Lastly, thread the new supplied temperature probe (part R_626) into the opening in the boiler where the anti-siphon valve was, using the supplied PTFE gasket (part R_75).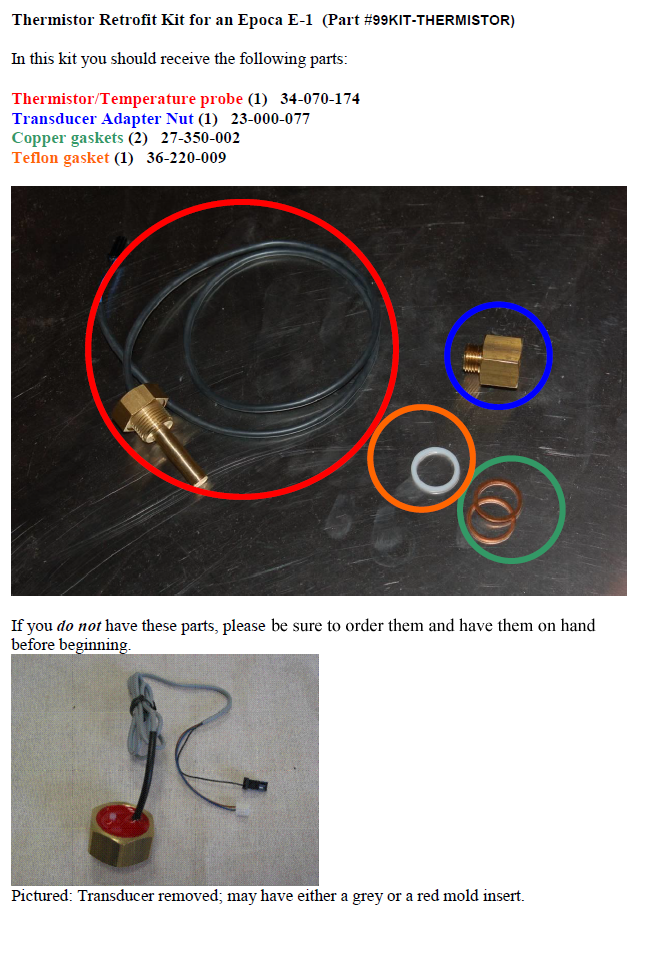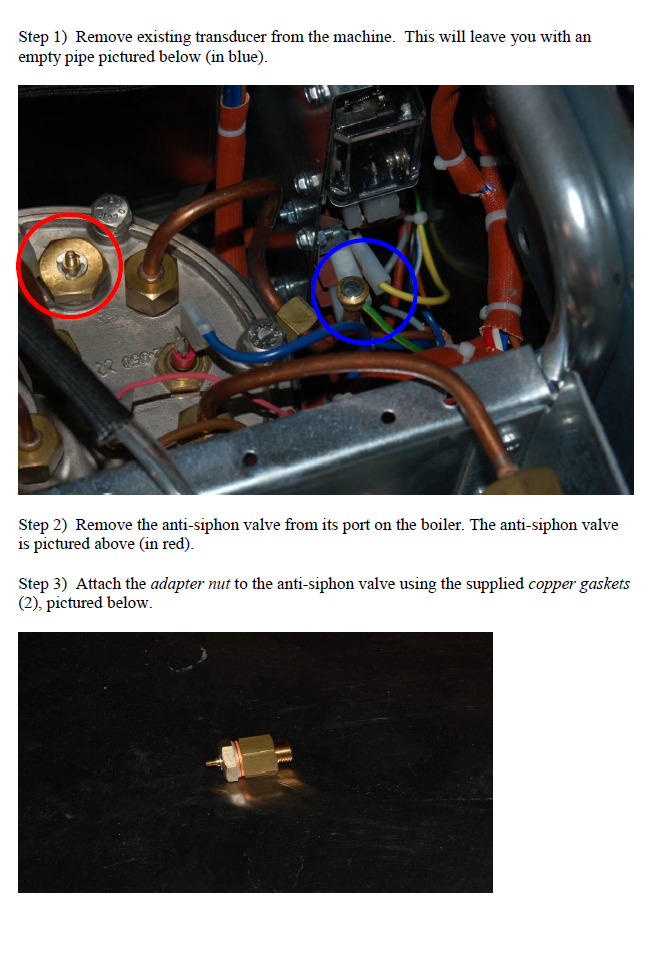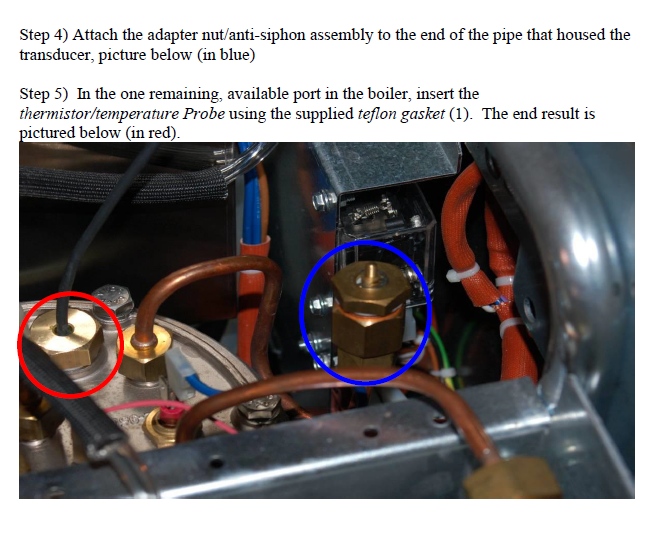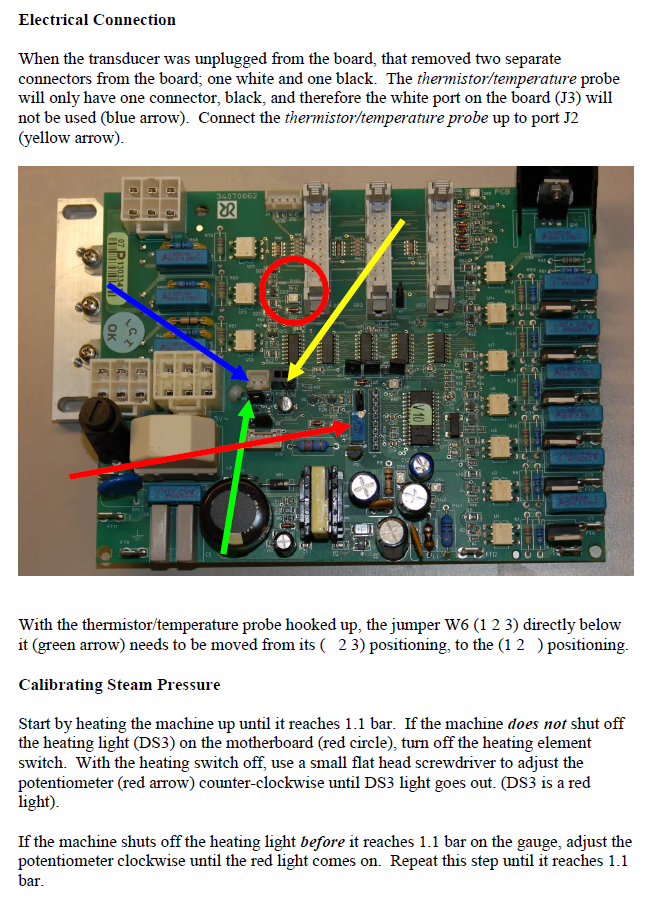 Customer Reviews
Attention CA Residents: Prop 65 Warning
WARNING: This product can expose you to chemicals including lead, which are known to the State of California to cause cancer, birth defects, or other reproductive harm. For more information, go to www.p65warnings.ca.gov.