Parts Ship Free on Orders $15 or More!
No coupon code needed. Just add to cart for free shipping!
Quick Shipping
This product usually ships same day.
Price Match Guarantee
We strive to offer the best pricing, request a price match here.
Details
Mini water softener, accepts 7 mm I.D. tubing, R_1332. 157 mm long. Rancilio replaced the old white #69000140 with the new DVG version "ETO" #69000313 ~ 02/01/2017.
Instructions for use:
Soak the fully submerged softener for 5 minutes

Rinse the softener

Reconnect the softener to the unit, keeping it fully submerged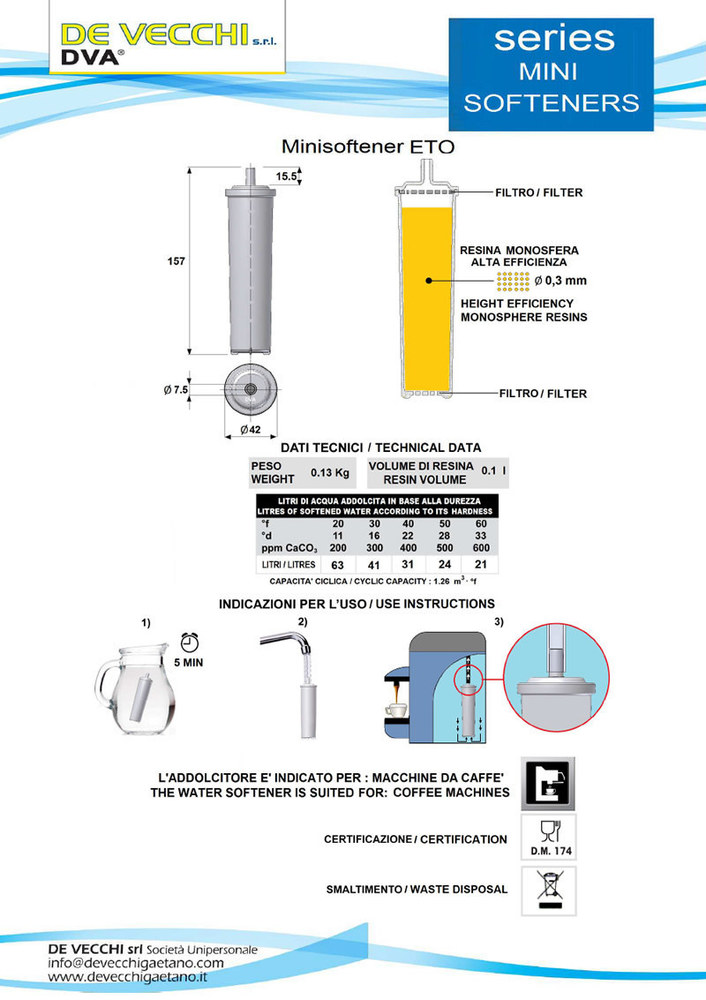 Customer Reviews