Parts Ship Free on Orders $15 or More!
No coupon code needed. Just add to cart for free shipping!
Quick Shipping
This product usually ships same day.
Price Match Guarantee
We strive to offer the best pricing, request a price match here.
Details
Includes all the parts to rebuild the Clever steam valves, anti-vacuum valve and all. This one is for the valves on the left side of the machine as you are facing it.
NOTE: the components in this kit are suitable for the new and old version valve stem bushings, shown below. Some parts may need to be discarded, depending on the condition of your existing bushing, and whether you elect to reuse your old one or to use the new one provided. The new version bushing will be used with the conical PTFE gasket only, but if you are going to reuse your old bushing, you will used the two o-rings in addition to the stainless steel spring seat: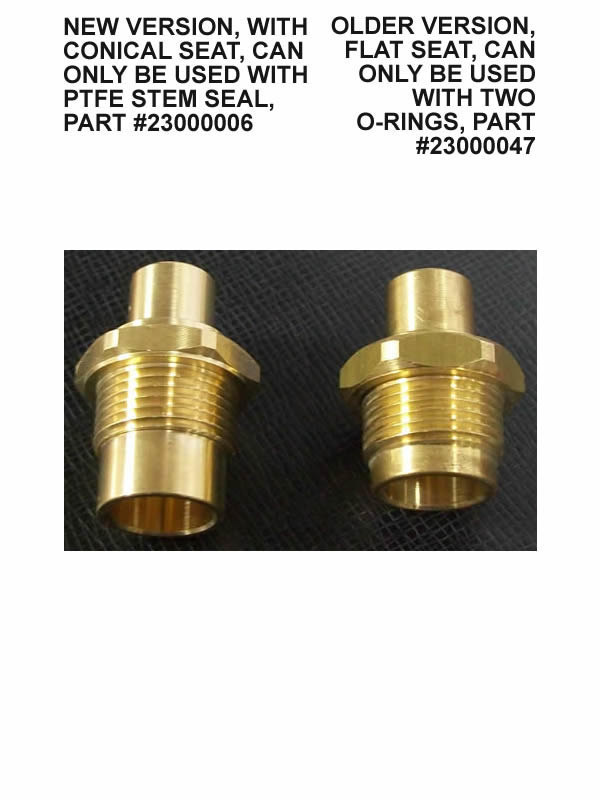 Customer Reviews