Pantechnicon Custom Parts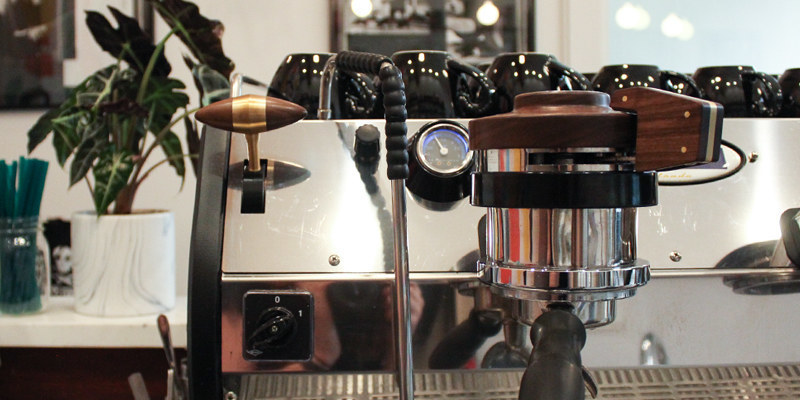 PANTECHNICON CUSTOM PARTS
For many people, coffee is more than just a quick pick-me-up. Coffee has been enjoyed since the 10th century, and legends of it date even earlier. Its legacy to modern times includes periods of rest, contemplation, and sociable gatherings. Such an ancient and important beverage deserves only the best delivery. Hence, Pantechnicon Custom Parts was born.
The founder, a professional musician named Jacob Ellul-Blake, is a native of Washington and decided to pay homage to coffee by honoring its purest distillation and its very essence—espresso. To realize his vision, he knew he needed to create a better brewing experience, and that is what Pantechnicon does. They imagine, design, and build unique espresso parts that are as expressive as they are functional.
A BEAUTIFUL BLEND OF STYLE AND FLAVOR
The word "pantechnicon," invented by a British company from two Greek words, literally means "all art." As a professional classical musician, the founder understands intimately how each individual note creates a symphony. Likewise, the specialized parts made for the custom espresso machines work together to form a seamless masterpiece of reliability and sophistication.
ONE-OF-A-KIND MACHINES FOR EACH CLIENT
Every part is crafted to add beauty and customization to your espresso machine without paying the high price of a customized machine. The results are advanced, exceptional espresso parts that deliver delicious and distinctive beverage servings time after time.
Pantechnicon Custom Parts constantly seeks higher levels of enhancement and elegance for every machine or part made. Customers—and coffee itself—deserve no less.
LET US SERVE YOU
If you are ready for a superior espresso machine, Pantechnicon Custom Parts from Espresso Parts is waiting for you. Invest in an appliance that will perform like no other to deliver delicious results, one espresso at a time.