LA MARZOCCO MACHINES
La Marzocco offers a full line of machines with innovative technology that has helped shape the specialty coffee industry. From commercial machines to home expression labs, La Marzocco has been a catalyst in specialty coffee brewing since 1927. Available in both commercial models and home brewing machines with single and double boiler options, La Marzocco can handle any barista's or home coffee connoisseur's needs.
With clean lines and elegant designs, the La Marzocco line of espresso machines can bring elegance to your home or business while also providing the latest technology in specialty coffee brewing.
Linea PB

 

- With the La Marzocco classic, stylish, stainless steel body and more control over temperature, volume, and dose, the Linea PB is a favorite among Baristas.

Strada

 

- The Strada's unique look and low profile make it the perfect addition for cafes with space limitations.

GB5

 

- A precision preheating assembly ensures the proper brewing temperature every time with the GB5.

FB80

 

- The ruby flow restrictor on the FB80 helps to reduce channeling and ensures that the water stays in the coffee boiler.
Linea Classic S - The Linea Classic S has been spring boarding the specialty coffee industry since 1988 and is still the hardest working machine in many cafés and bars.

GS3

 

- The GS3 model is the perfect way to bring the technology of the La Marzocco machines home for personal use.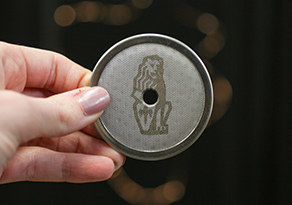 Espresso Parts offers all of the replacement parts you will need to keep your La Marzocco machine running efficiently and smoothly for years to come. We carry replacement parts for all the La Marzocco products we sell and guarantee our products against defect with our Espresso Parts Guarantee.