KRUVE SIFTERS FROM ESPRESSO PARTS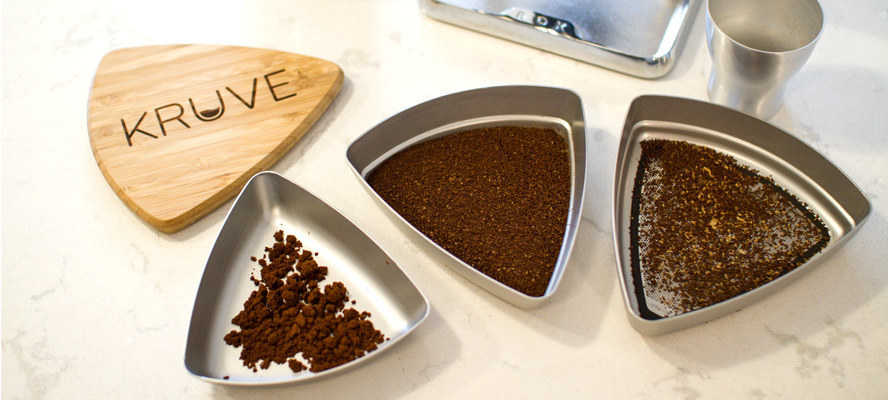 From the amateur coffee aficionado to the most skillful barista, the search for the perfect cup of coffee continues. Luckily, the number of high quality grinders and gourmet coffee brewers available is beginning to meet market demand. Now more than ever, coffee lovers of all kinds can enjoy expertly brewed coffee bliss from the comfort of their own home.
THE PERFECT CUP OF COFFEE LACKS ONE THING
However, there's one thing that's still lacking: perfectly ground coffee beans. Even with the best grinders on the market, you're often left with grounds that are a mish-mash of sizes. This difference in ground size will cause an uneven extraction as the water will flow faster through boulders (large coffee grounds), and slower through fines (very small coffee grounds). The varying speed of water flow will absorb less flavor from boulders and more flavor from fines, causing an unpredictable cup with each consecutive brewing of the same batch of coffee.
THE PERFECT COMPLEMENT TO YOUR COFFEE GRINDER
The KRUVE sifter can bring your coffee experience even closer to perfection by making your coffee grounds more even. This sifter has two tiers with up to 12 different sieves that you can swap in and out to customize to achieve the perfect consistency of grind. Through KRUVE's tiered system, you can create up to 66 different levels of even coffee grind sizes.
What's amazing about the KRUVE sifter is that it doesn't matter what kind of coffee grinder you have. Whether you use a handheld coffee grinder or an electric commercial grinder, blade or burr, the KRUVE sifter will enhance your coffee grinding experience by separating the grounds you want from the sizes you don't. In this way, it helps calibrate your grinder to micron-level precision and creates a universal language for coffee grinds. Because the KRUVE sifter is so accessible, it levels the playing field for those who can't afford the top dollar commercial grinders, and allows master baristas to replicate their best cup over and over again.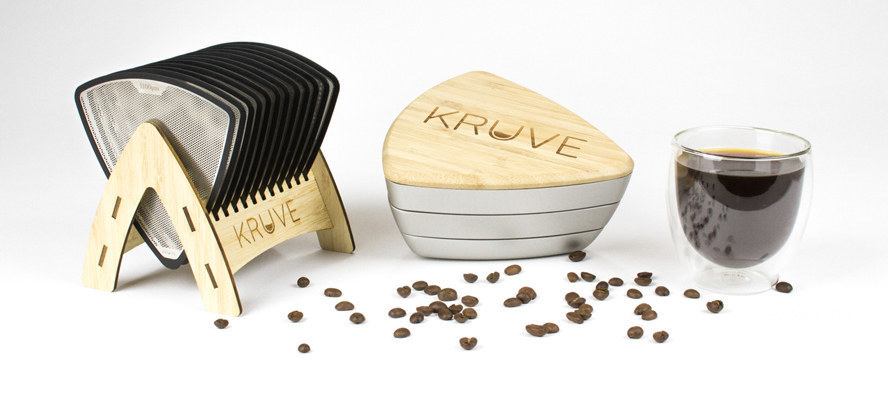 THE KRUVE SIFTER IS EASY-TO-USE, EASY TO UNDERSTAND
The KRUVE sifter is simple but it makes a world of difference. First, grind whole beans with the grinder of your choice. Then, pour the grounds into our KRUVE sifter and shake it. That's it. In seconds you have the perfect-sized grounds ready for your expertly brewed cup of coffee. Espresso Parts offers three different KRUVE models with either 2, 6, or 12 sieves. Our 6 and 12 sieve versions also come with a sieve stand for storage convenience. Currently available in silver, and black. We couldn't be more excited about this product.